What were your expectations, coming to Colorado? What did you already know about the trail?
I knew it was a long way, with many hills! Could I make it? Maybe, but realistically I was clueless as to distance I would cover per day, the calories I would need per day & the sleep I would desire/have each night. Some may say my expectations of Colorado were pretty relaxed, I was going to be happy as long as I rode my bike & had some good views along the way… My expectations changed as soon as I landed in the US (it was my first time to the US) and the adventure unfolded.
And what were your bikepacking experiences like, prior to this one?
Hmmm, I have ridden a bike since I was a small child, but I started riding a mountain bike in my early 20's, so that makes around 12 years with an emphasis on enduro-style riding. Bikepacking only entered my world 2 years ago, when friends suggested a journey the length of Cuba. So I went on my first bikepacking adventure to Cuba which actually was much more of a tour, staying in hostels and eating in restaurants! Other than that I have now done a few overnight trips and one 3 day bothy trip in Scotland, but never big multi-day rides with massive gaps between re-supply stops, or with the added extra of altitude to think about, and never with daily afternoon lightning storms lurking and never solo, which was the big thing for me. I'm a big scaredy-cat in the dark, and was unsure if I had the willpower to continue without the encouragement of friends there with me!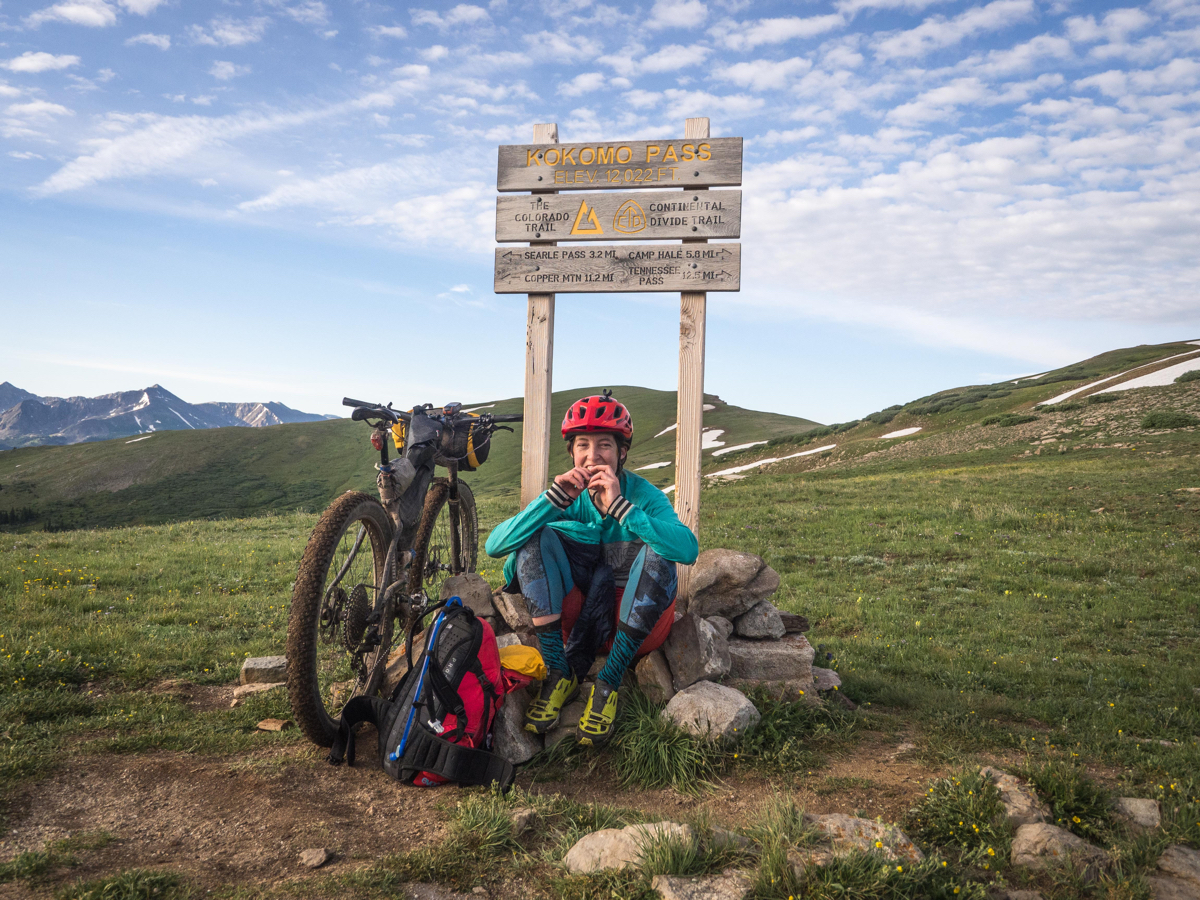 Now that the dust has settled, which memory(s) stand out most clearly for you?
1. The excitement of reaching Silverton (lunchtime of day 2). I was now really feeling my own personal drive to succeed with the challenge of reaching Denver. It all felt real & achievable. There were plenty of highs & lows still to come though.
2. Days 1 & 2: gaining the racing atmosphere (different from any other race, so chilled & friendly) & knowing I wasn't miles behind those I knew, even after taking photos and sleeping for 8 hrs on the first night!
3. Determination/fear of out-riding each storm that chased me over high ridges & cols.
Did you make friends?!
Yes, since the trip people I rode with at different sections have been in touch, shared stories and photos, and I've encouraged several to come and visit Scotland. One guy in particular is a new friend — Chris (@gooddaycycles), who rode at my slow pace at the end of a big day up a pass, chatting all things bikes , and skiing powder.
Where did you feel strong? Which parts played to your strengths?
I felt strong when I was descending, but the techy, brutal sections of pushing were definitely similar to the hike-a-bike routes we play on in Scotland, and to the other riding in the alps that I've done. I felt strong and able to persevere on the long (but interesting) sections of singletrack.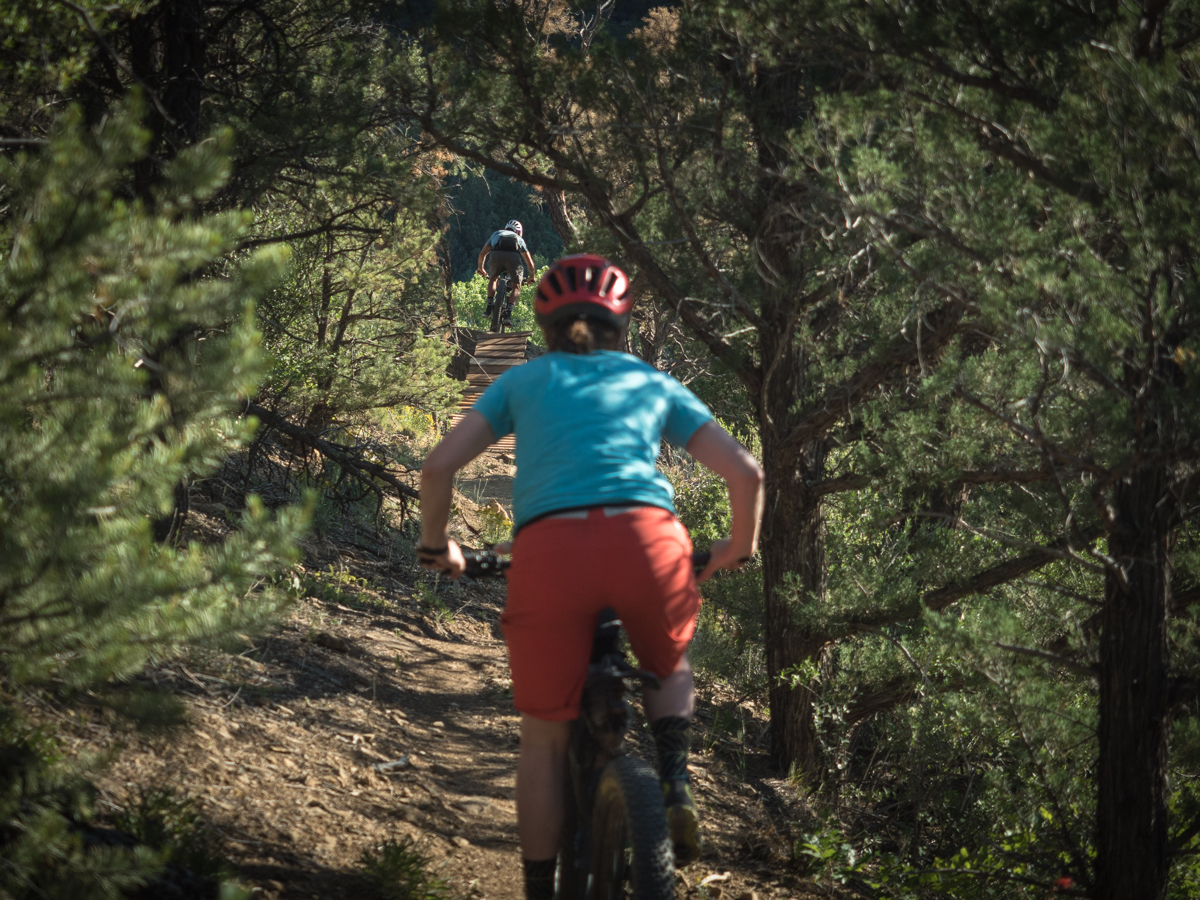 And which bits were the toughest?! How did you get through them?
The 70 mile Tarryall detour on road & dirt track was, without a doubt. I was tired, the end was in sight, the dirt track had lots of cows (I have major cow-phobia!) so I had to push further than I wanted before I could camp, and it was just mind numbing.
So against all my safety rules, I plugged into my tunes on the road (it was a very quiet road), I sang my heart out to the vast landscape and open road ahead! I had Annie Lennox singing into my soul:
"Sweet dreams are made of this
Who am I to disagree?
I travel the world
And the seven seas
Everybody's looking for something
Hold your head up
Keep your head up, movin' on"
Any mechanicals?
No! I'm proud of my bike prep. Since the trip I've found that I lost the rebound adjuster knob from my fork, my rear wheel spokes are feeling the strain from the route, and my brake pads were very low. Service required!
What would you say to someone else considering racing their first ultra?
Just do it! See what happens. And be happy to treat it as a tour, don't pressure yourself into riding with a tight time schedule. But make sure before you try an ultra, you have good experience of long days in the mountains looking after yourself, working your bike and body over many hours.
The specific skills and experience required to keep your bike running, your body working and your mind motivated especially at the end of day 8 or 9 of continuous big day (12+hour) rides in the mountains is what really makes the difference when things get tough.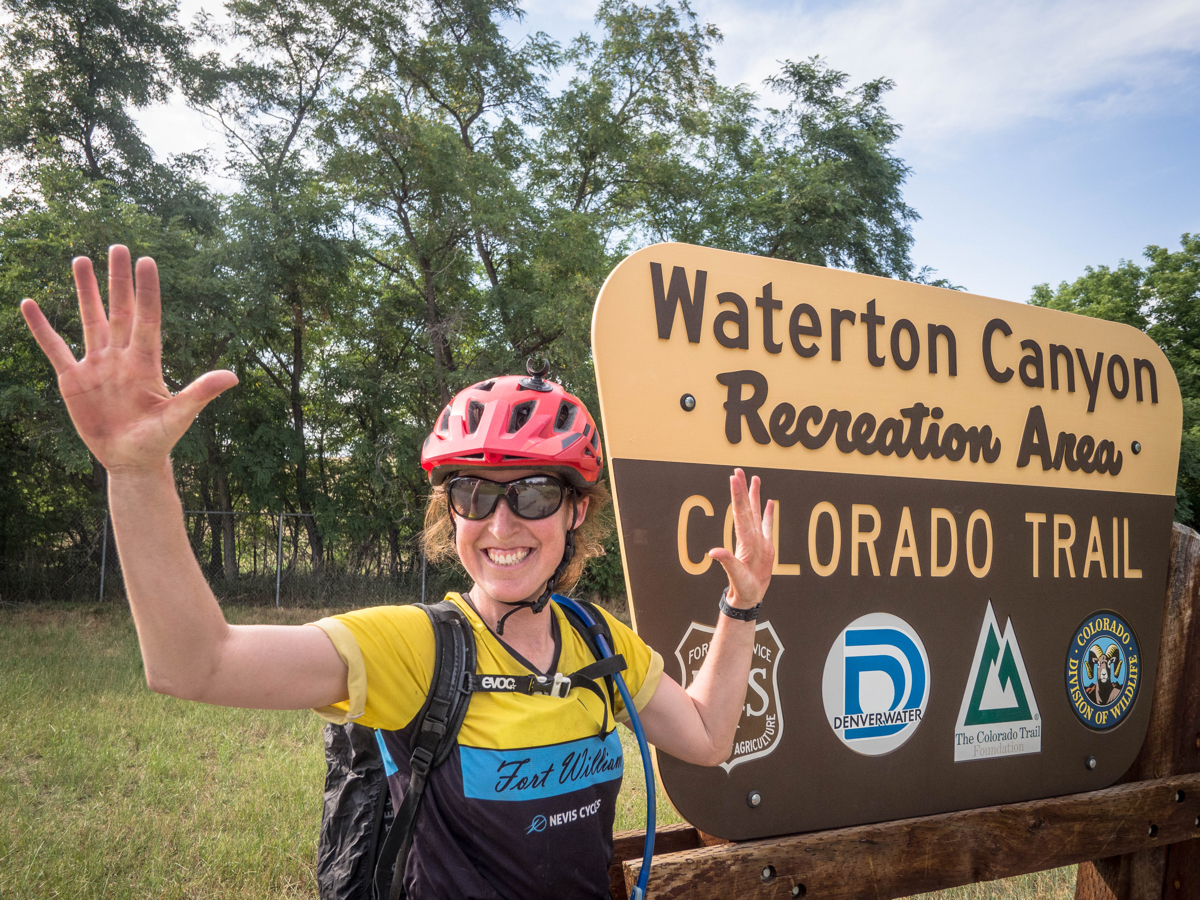 Photos by Huw Oliver
And what about someone planning to ride the Colorado Trail for the first time?
Take the time to be really happy with the kit you're using, from the multi-tool that suits the bike your riding right down to the sleeping bag you will be getting excited to get into each night.
And then just go do it with an open mind to adventure! That will include pushing the bike, pushing your skills in riding, camping, navigating, nutrition. And also pushing your mind to complete each section of the route. There are a lot of incredible experiences to be had by each and every rider that gives it ago.
What next?
I have never reviewed my experiences of a trip quite like the Colorado Trail Race, it has taken a good couple of months for the whole trip to sink in, and the realization of what I did and how much incredible singletrack I rode, how generous so many people were in America towards me, and some really specific moments that are little flashbacks some super happy moments of success reaching points sooner than expected or finding idyllic camping spots to others of hot, sweaty, hungry, tired, stress-filled moments when usually pushing steep rugged terrain with darkness or storms approaching.
And therefore initially I definitely wanted an uplift assisted holiday to go shred on an unloaded bike, but now……I'm definitely thinking again about the long-distance techy bike packing adventures to be had!